Overview
Welcome to The Midelis Group
The Midelis Group LLC is a national executive search firm dedicated exclusively to discovering and placing individuals within the Legal, Construction, and Real Estate Development.
The Midelis Group has a proud history of working with professionals within Legal, Construction, Real Estate, and design communities. We specialize in recruiting the following:
Partners
Shareholders
General Counsel Positions
Associates
Merges/Expansions
Project Engineers
Superintendents
Project Executives
General Counsel Positions
Vice Presidents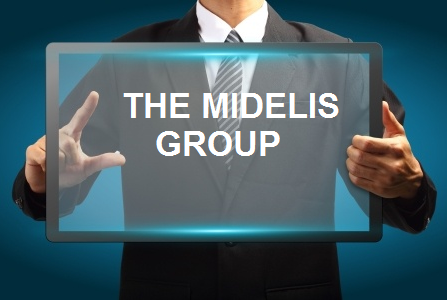 With 65 years of experience, our recruiting team has a firm understanding of the entire legal and construction process—a quality that is fundamental in understanding how to match the most skilled candidates with each client's needs.
The Midelis Group provides exceptional search services to clients and candidates in the strictest of confidence.
We have recruited more than 900 top individuals in the legal and construction arena and have successfully helped national and international companies open flourishing offices across the country.
Our clients range from the top 200 ENR companies to smaller companies wishing to expand their presence with exceptional talent in the market. Despite some past difficult economic times, our clients in the legal, construction, engineering, and real estate industries have remained successful and opportunistic.
The Midelis Group is privileged to have contacts that have become friends in their designated industry and help source candidates not actively looking to make a career change and are not on job boards.
Whether you are a potential client or candidate, we invite you to contact us and learn how The Midelis Group delivers Legal and Construction recruiting solutions that will save your company time and money.
Candidate Testimonials
Jim provided quality executive search services during my recent contact with him. Even though I was not actively looking to make a career move, Jim's knowledge and feedback about the client was very helpful. I was also impressed that Jim put me directly in touch with the decision makers. I would recommend Jim as an excellent contact in the executive search industry. Recruited John Lavelle as Senior VP of Preconstruction at Coastal Construction

It has been a pleasure working with Kelly Clavijo. When Kelly contacted me, I was not actively looking to make a change; however, she provided me with great information and made me feel very comfortable in being able to make a change and it turned into a tremendous opportunity for my career. I would highly recommend The Midelis Group to anyone looking for an executive search firm in the construction industry. Recruited Omar Lopez as Senior Project Manager at Altman Developers