Welcome to The Midelis Group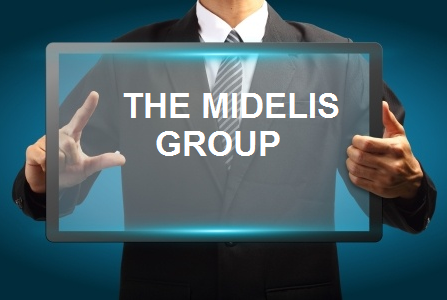 The Midelis Group is a National Executive Search Firm dedicated exclusively to discovering and recruiting passive candidates within the legal, construction, and real estate development industries.
After 65 years of combined experience, our recruiting teams has a firm understanding of the entire construction process.
Our understanding of the industry is unique to the Midelis Group and is essential to selecting the most qualified candidates with each client's needs.
We have recruited more than 900 exceptional individuals in the legal and construction arena and have successfully helped firms and companies open flourishing offices across the country.
We specialize in recruiting Partners, Shareholders Chief Financial Offices, Vice Presidents, Senior Project Managers, Preconstruction Managers, Schedulers, Project Executives, and Associates for our clients.
Whether you are a potential client or candidate, we invite you to contact us and learn how The Midelis Group delivers Legal and Construction recruiting solutions that will save your company time and money.
I wanted to take a moment and acknowledge the outstanding services we have received from Jim Midelis and Kelly Clavijo. I was introduced by one of our top contractors who had been working successfully with Jim for 19 years. I was impressed with his enthusiasm and straight forward approach. After retaining Jim last year to find an exceptional candidate, he recruited an individual that has worked out very well for us. I recently contacted Jim in regards to a challenging position and retained him for another search. Jim and Kelly teamed together and found another outstanding candidate for our organization. Unlike many Executive Search Firms, Jim and his team took the time to truly understand our needs and delivered highly skilled candidates who were not necessarily actively pursuing career changes. Jim did an excellent job of providing me information that would not be on a resume to be able to match not only technical aptitude, but also personality traits that helped land key individuals for each search. Jim has always worked in an ethical manner and I would highly recommend The Midelis Group to any company in construction and development looking for exceptional candidates. I look forward to a long term relationship and would highly recommend their Executive Search Firm services.

Largest Developer Confidentially on the West Coast

John Mullen and Jim Midelis have helped TAS with our staffing needs for many years with great success, including project managers, estimators, business development people and senior leaders. Their efforts stand out among a vast sea of recruiters as they truly strive to understand our specific needs then thoroughly search the market for viable candidates until the right candidate surfaces. The Midelis Group is our go-to recruiter.

Chief Operating Officer TAS Concrete

I have known and worked with Jim Midelis for the past fifteen years. He has done an outstanding job filling many key positions for us during this time, He has a special talent for matching candidates with companies that I have rarely found with other recruiters, He understands oui core values, mission and specific needs We recently retained Jim to find another key position within our organization and he was extremely successful in a timely manner. We highly recommend Jim and his team for key searches in your organization. Jim Renaud, Vice President, Capform, Inc.

Vice President, Capform, Inc.